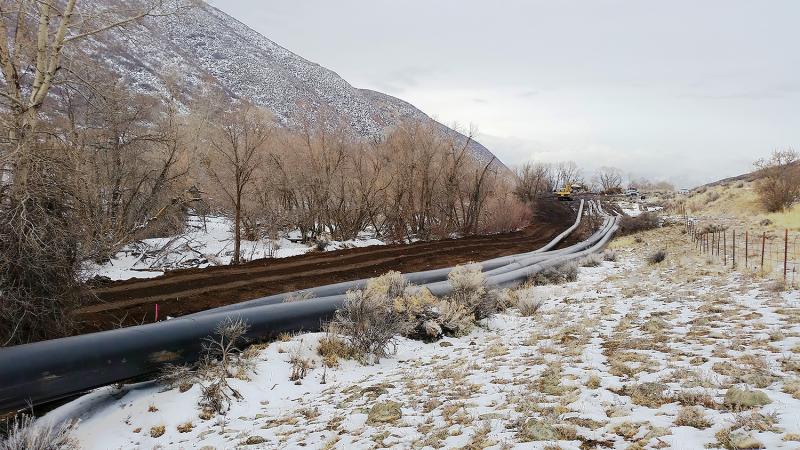 This project consisted of the conversion of 1.3 miles of an historic, open irrigation canal to a buried HDPE pipeline in Daniel, UT. Work included the excavation of the existing canal channel, placement and installation of 30-inch pipe, pipe bedding material, grubbing, and reseeding over buried pipeline. Epic's team provided survey, GIS, civil design, structural design, and construction management for the project.
As part of the project, Epic developed a Water Conservation Plan for the Daniel Irrigation Company. This plan provided an analysis of then-current water usage and projected future needs and demonstrated how enclosure of the canal would ensure maximum water conservation for future agricultural use. Since the open canal was historic, our team coordinated archeological and wildlife studies to avoid disturbing any important artifacts and habitats. During the construction of the project, Epic performed soil testing and other construction management services.
Epic's team provided guidance and oversight in the acquisition of funding for the project. Our experts successfully applied for WaterSMART grants from BOR along with a grant from UBWR to fund the project.