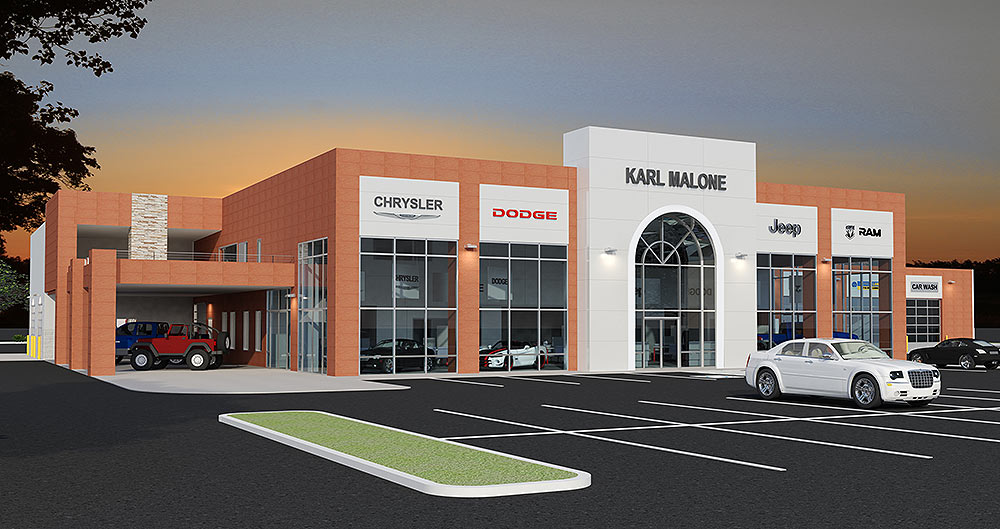 Derek Nelson, Project Manager
January 15, 2018
For the last few months, we've been working hard to complete the designs for the new Karl Malone dealership just a block away from our headquarters in Heber City, Utah. This is one of those projects where we get to flex all of our multi-disciplinary muscles.
Our civil engineering team designed the site layout, did the storm water calculations and other prep work. Our architecture team designed the new building, along with our structural engineers. We designed the landscaping. As the old building gets razed and construction commences, our environmental team will do soil testing, and our quality inspection teams will make sure it gets built like it should. You see, that's the beauty of having a firm with so many services under one roof: you can simplify the process, from start to finish, and make sure everything is built according to plan.
So when you drive down Heber City's idyllic Mainstreet in the coming months, look to the east and see how the new building is taking shape. We think you'll like the new upgrade.