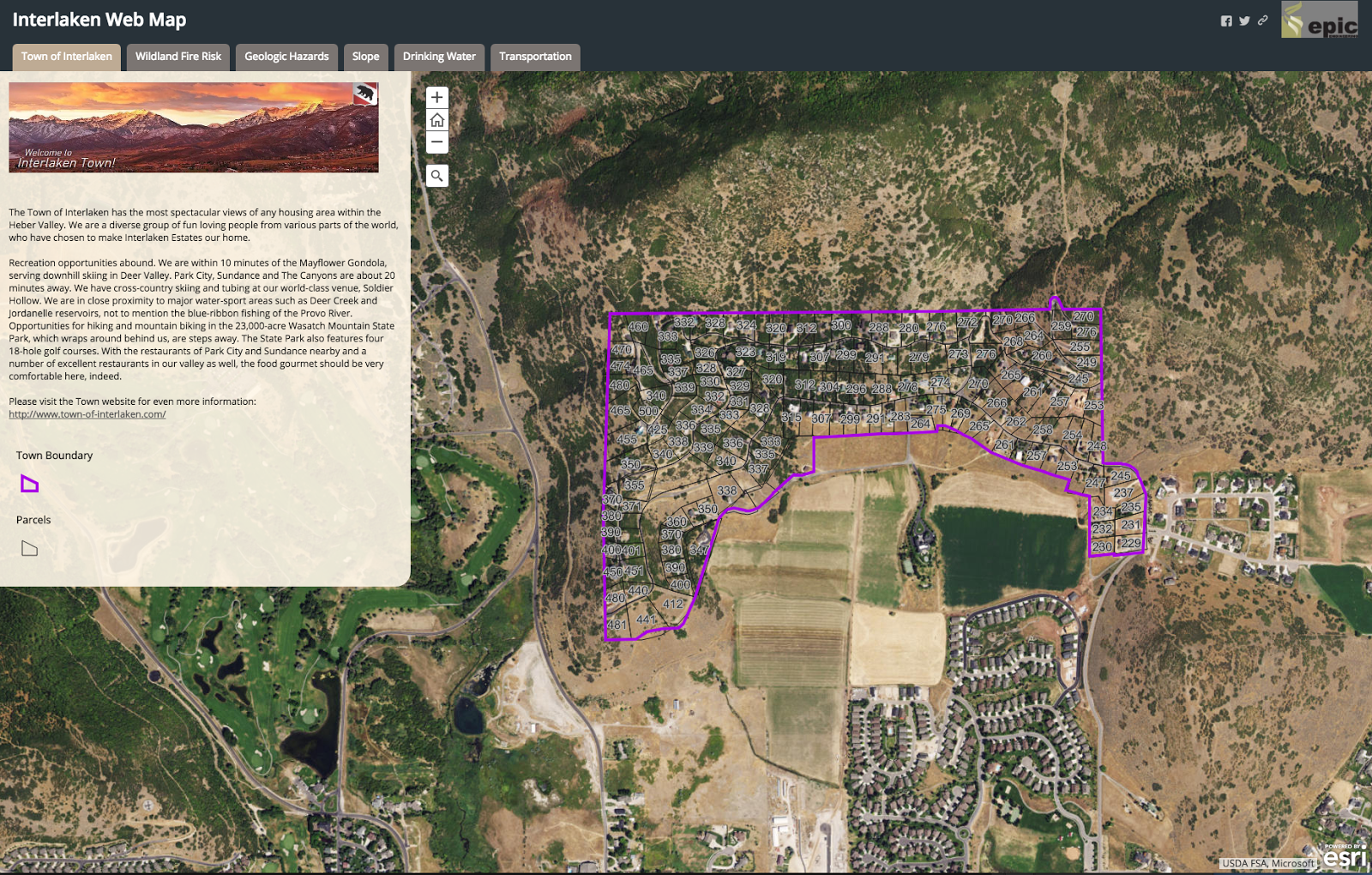 Josh Call, GIS Specialist
September 13, 2017
Geographic Information Systems or GIS, is in everything we do. Without thinking about it, we leverage the power of GIS databases and mapping in routine, everyday activities. With a few clicks of a mouse, or a pin drop on a phone, users of programs such as Google Maps leverage complex GIS systems to output a simple route to get you from point A to point B. Behind the scenes of those easy-to-use features are complex codes and algorithms that will confuse and confound even the sharpest mind.
Such complexity made it difficult to justify the cost to implement a web based mapping system; however, all of that changed with the introduction of ArcGIS Online. What used to take days and weeks can now be done in hours and minutes with customizable templates and easy-to-follow instructions. Now utilizing the power of ArcGIS Online, we can create powerful web maps that are accessible across any platforms and any operating system. Do you need a map your employees can look at using iPads in the field? We can make that. Need an online map to show your client potential building sites, we can make that too.
Take the Town of Interlaken for example. Earlier this year they approached Epic Engineering with the task of building an online web map that residents and prospective residents alike could use to gain valuable insights into the Town. Insights such as: parcels available for purchase, the slope of individual parcels, the relative wildfire risk in the town and surrounding areas, geologic hazards, and even escape routes in the event of an emergency.
Within a few hours, utilizing the power of ArcGIS Online, the GIS experts here at Epic Engineering produced an intuitive and effective online web map that can be accessed from any computer, smartphone or tablet.
Contact us today and let us turn your mapping ideas into a reality.