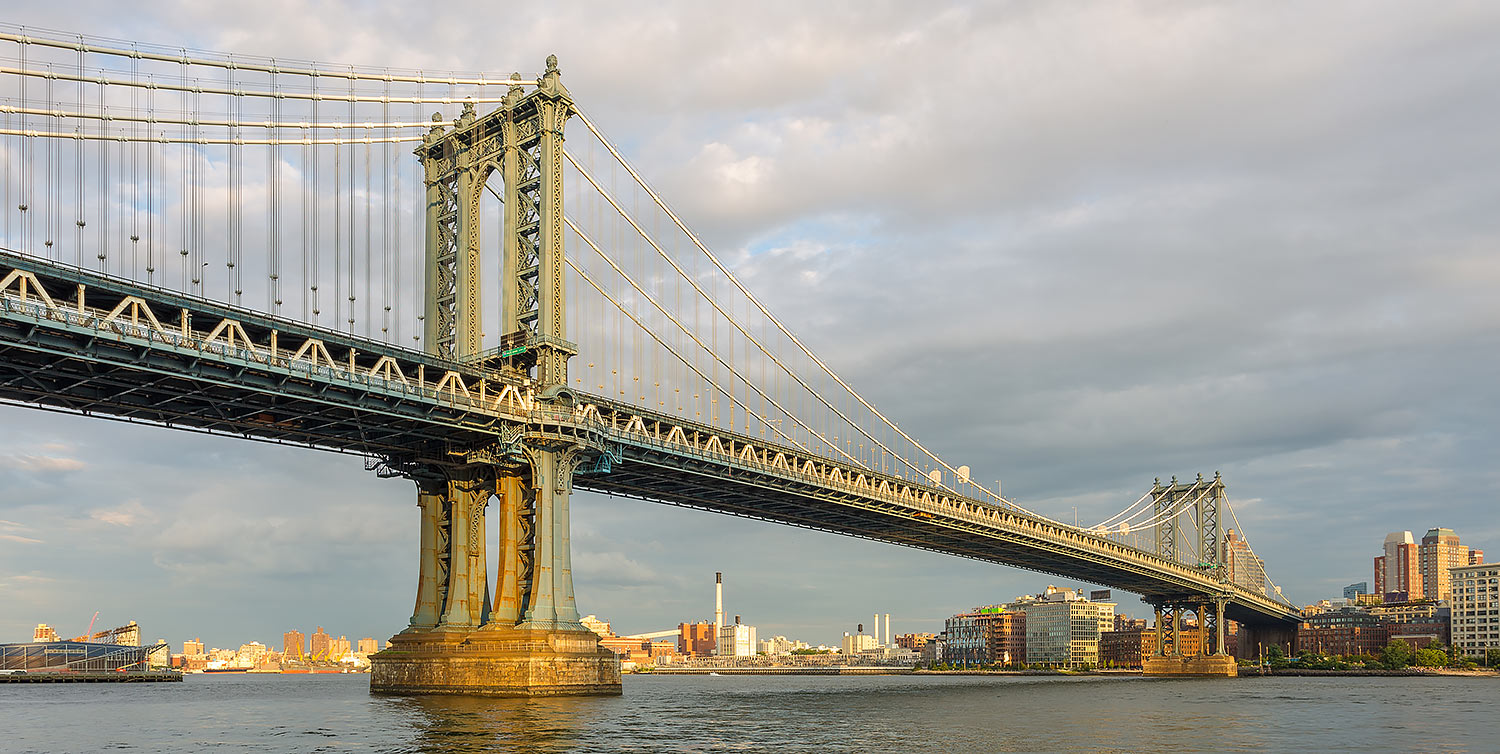 Nathan Moulton, Communications
April 5, 2018
Note: In these posts, we highlight engineering that we think is pretty cool and tell you why. We may talk about the wonders of the world and other historical, monumental engineering achievements, or we may highlight something smaller. Whatever it is, we hope you'll find it interesting and informative.
The subject of this first installment was chosen by Devin, one of our civil designers here at Epic Engineering.
The Manhattan Bridge
Above New York: The Manhattan Bridge from Viewing NYC on Vimeo.
The Manhattan Bridge is the younger, less-famous sibling of the Brooklyn Bridge. Bridge engineer Leon Moiseiff is credited with its design. It opened in 1909 and is still used by hundreds of thousands of drivers, subway riders and cyclists every day.
Construction started on the bridge in 1901. It was an innovative design for its time and featured a couple of firsts in bridge engineering: It was the first suspension bridge to employ Josef Melan's deflection theory (used to calculate how the deck and the cables work together to distribute the load), and it was the first suspension bridge to utilize a Warren truss in its design. It is considered a forerunner of modern suspension bridges and was the prototype for many of the long-span suspension bridges built in the first half of the twentieth century.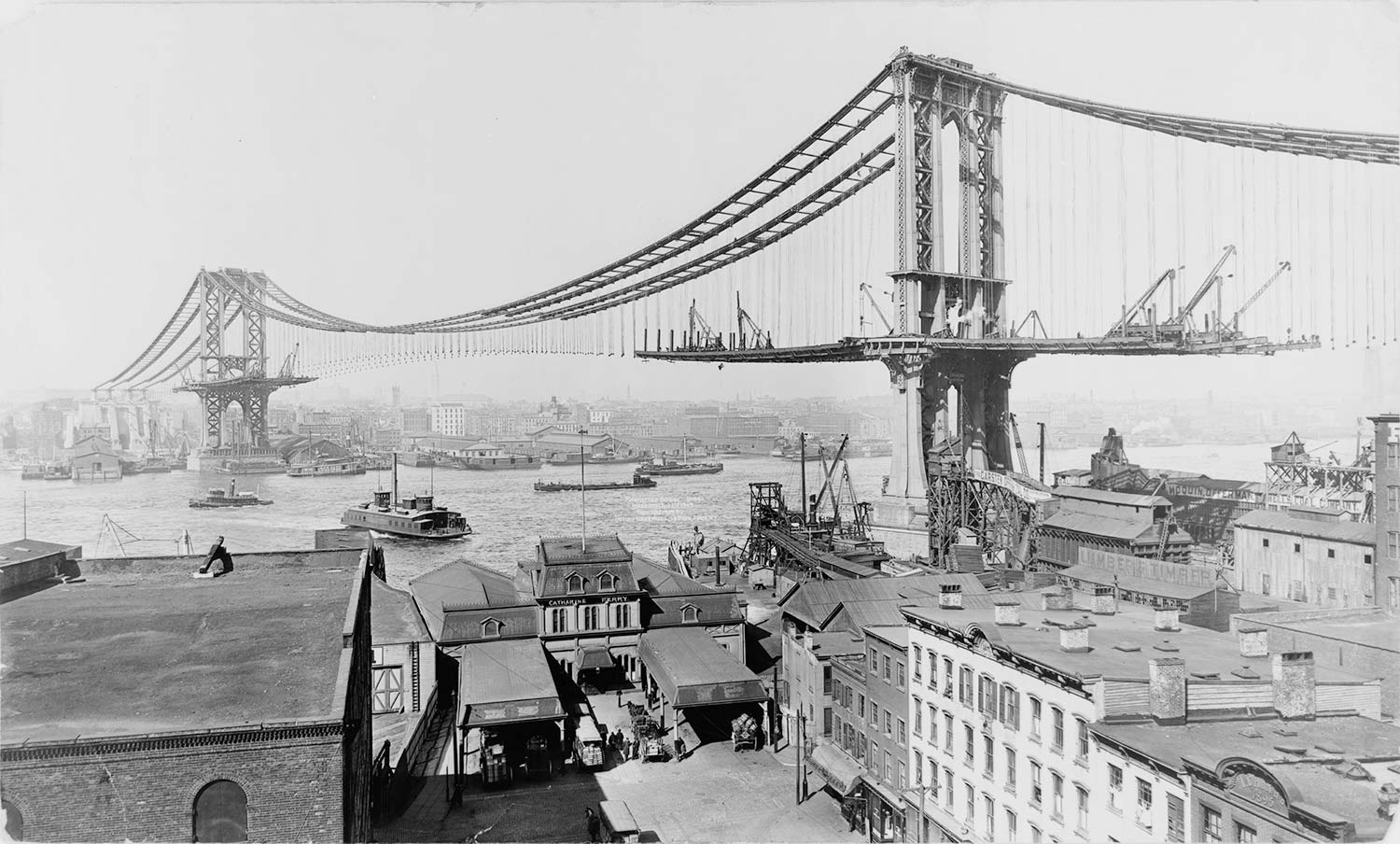 The Manhattan Bridge has undergone multiple renovations since its completion over 100 years ago. One done in the Fifties was to correct the leaning of the bridge that was caused by heavier subway train traffic on one side of the bridge. While the bridge is structurally sound these days, you can still feel and see the flex in it when a train crosses.
Even with that little bit of flex, we would say that's some pretty epic engineering in a beautiful, old bridge.